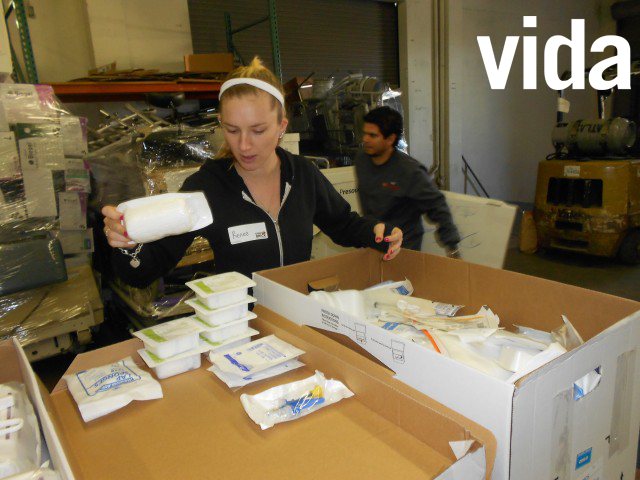 Throughout the year, VIDA prepares and delivers 50+ shipping containers of medical supplies to Peru, Bolivia, Ecuador, El Salvador, Chile, and Haiti. Volunteers help sort supplies donated from local hospitals for these monthly shipments.
Volunteers from One Brick SF Bay Area will be sorting supplies on Saturday, September 13 from 9:30 am – 12:30 pm, and you are welcome to join in!
No medical background is necessary. The sorting is not physically strenuous but we do spend the entire time on our feet. Closed-toe shoes are required and we recommend layers of comfortable clothing as our warehouse facility can be dusty and the temperature varies according to the weather outside. In addition bring your magnifiers for reading small type in poor lighting.
We are located at 1519 63rd Street, Emeryville, CA. Let us know you're coming either by filling out our volunteer form, sending an email (info@vidausa.org), or giving us a call (510 655 8432). See you there!