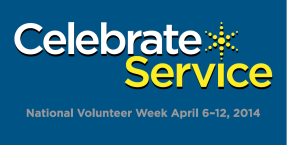 In light of National Volunteer Week (April 6-12, 2014), we just want to say THANK YOU to all of our amazing volunteers! Our volunteers, who sort medical supplies that have been donated from local hospitals and individuals, make it possible for 12 foot high pallets of the supplies to be assembled, shipped and cleared through customs in order to reach clinics in need in Latin America.
Without the help of our volunteers, VIDA's continued life saving influence in Latin America would be impossible. Let's hear it for our VIDA volunteers!
National Volunteer Week was created by Richard Nixon by executive order in 1974 and was originally a week of recognition and appreciation of volunteers. However, it has become a call to action for service and volunteerism nation-wide.
But the volunteering doesn't have to end after the week is over! Our warehouse, located at 1519 63rd Street, Emeryville, is open to volunteers M-F 11am-5pm.
If you are interested in volunteering at VIDA, please fill out our volunteer form or email us at info@vidausa.org.