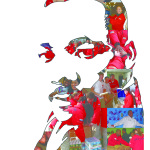 On January 18, 2016 millions will come together to volunteer and honor the legacy of Dr. Martin Luther King, who never stopped asking the question, "What are you doing for others?" The MLK Day of Service is a moment to work together to fulfill King's vision for a better America – it's a day "on" instead of a day off.
MLK Service Day at VIDA, Monday January 18th, from 11 am to 5pm at 1519 63rd Street, Emeryville, CA 94608
VIDA honors the dignity of every individual throughout Latin America, from those living in the Andean communities in Peru, to the shantytowns of Haiti, to the coastal towns in Chile, to the urban centers of Ecuador. We are exceedingly grateful to all of our supporters who have so generously given their time, talents, and treasures to our mission.