"Volunteer organizations like Alph Phi Omega are the key to our ability to process and ship full containers of life saving donated supplies to South America every month.
"Without volunteers we would be stuffed to the rafters and unable to take in further donations" according to VIDA Board Member Patti Mangan.
The volunteers come from a variety of local sources: VolunteerMatch, One Brick, Cal Berkeley fraternities, Cal Rotaract, Samuel Merritt University and more.
'Thursdays are popular," reports Executive Director Adam See. "Individuals can come and sort supplies in a group atmosphere, learning the tips and tricks of sorting weirdly named stuff together. Of course, we are open Monday thru Friday for sorting as well."
Local corporations are integral as well. At least a dozen times a year a business like BAYER will organize a team building/give back day at the VIDA USA warehouse in Emeryville. Recent companies who have supported VIDA are Novartis, Golin Harris SF, and Salesforce is expected in June.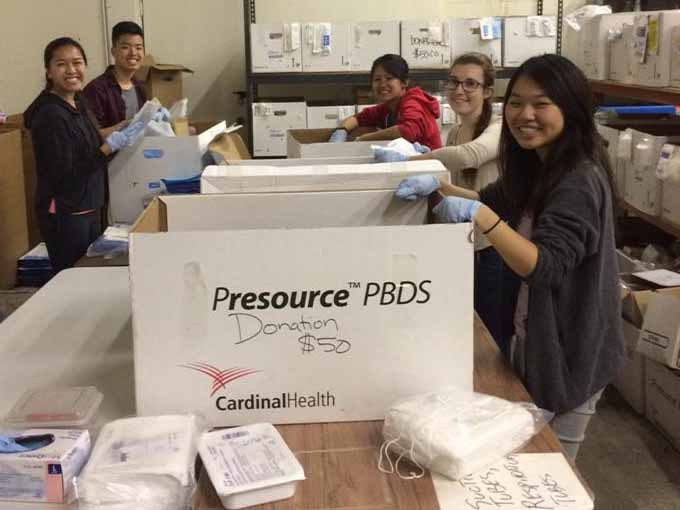 The mission of VIDA is to provide assistance to health institutions and development projects that support people in need in Latin America regardless of race, religion, and politics. VIDA's top priority is to send quality medical supplies to people in the greatest need in Latin America.