The VIDA family wishes you a joyous Holiday Season. 2015 has been an extraordinary year for VIDA as we have once again witnessed the boundless generosity of people like you who have answered the call to ease pain and despair in Latin America and enabled us to ship a record 60 containers in aid. And, as the year comes to a close, we have much to look forward to in 2016 as we will be reaching two important milestones– entering our 25th year of service and sending our 500th container. We invite you to celebrate these achievements, and this exciting time at VIDA, with us at our 25th Anniversary Gala this May in Peru.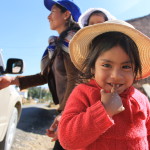 The success of 2015 is due in great part to the hard work of the past 25 years. Founded in 1991 in response to the cholera epidemic that swept Peru, VIDA has emerged as a dynamic organization shipping nearly 500 containers carrying donated medical aid, sponsoring medical missions, and administering health programs. In total, VIDA has delivered over $550 million in aid and services to Latin America. Equally impressive is VIDA's stewardship of its resources, as we send $200 in aid for every $1 donated.
VIDA has grown our capacity to effectively respond to the challenges facing 14 countries in Latin America including our quick response to the tragic earthquakes in Haiti and Chile. In Peru, VIDA supplies over 200 medical institutions and operates numerous innovative programs including Puente de VIDA which carries out 18 medical missions a year delivering free medical care and education to Peru's most remote communities in the Amazon and Andes. VIDA coordinates Medical Missions, bringing United States doctors to Peru to provide practical instruction to medical practitioners. Furthermore, we are excited to announce that we have a new leadership team at VIDA Peru which will play a central role in expanding our footprint in Cusco, Ayacucho and Arequipa.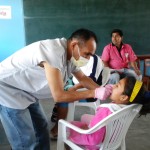 However, we could not carry out our mission without the tremendous generosity of the people and institutions of California- including Stanford Medical Center, Kaiser Permanente, UCSF, Sutter Health and Hospice of the East Bay. The trust that VIDA has established with these hospitals and healthcare companies has allowed us to bridge the surplus in the United States with the needs of people throughout Latin America. We are particularly proud of our collaboration with JF Kapnek Trust this past year, in which we removed five floors of medical equipment and supplies from UCSF Childen's Hospital to benefit some of the world's most vulnerable populations.
The highlight of our anniversary year will be VIDA's 25th Anniversary Gala on May 12, 2016 in Lima, Peru honoring the special relationship between Peru and California. We hope you will join us in Lima and look for upcoming announcements about this event as well as other activities here in California.
VIDA, could not provide a single container without the involvement and generosity of so many people. For that reason, we are launching a special 500th Container Campaign that everyone can participate in, at all giving levels. Please join our corporate shipping sponsor, Otis McAllister, Inc. in this campaign as all donations made by January 31, 2016 will be recognized at the VIDA Gala in Lima and on our website.
VIDA honors the dignity of every individual throughout Latin America, from those living in the Andean communities in Peru, to the shantytowns of Haiti, to the coastal towns in Chile, to the urban centers of Ecuador. We are exceedingly grateful to all of our supporters who have so generously given their time, talents, and treasures to our mission.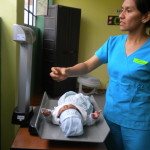 Today, we ask you to join us in celebrating our milestones, help us reach our fundraising goal and bring the gift of VIDA to those in greatest need.
Sincerely,
Haydée Rodríguez-Pastor
President
Adam G See
Executive Director